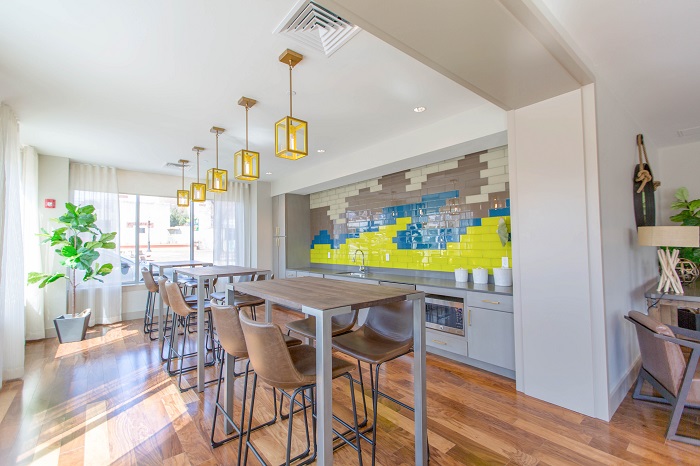 A breakout area is an informal space in the office for employees to carried out activities, usually in a more relaxing setting. It is a comfortable space equipped with furniture and fittings that are usually different from the common working area so to create an ambience that is refreshing and stimulating to the users. Find out how stimuli in the workplace can affect work performance here.
Quiet room, greenery corner, bistro style or a Star Wars theme breakout area supports different objectives. Hence, the management should first identify what purpose they want the breakout area to serve before adopting the design, furniture, fittings, appliances and technologies (read: The Importance of Office Furniture). Generally, a breakout area is equipped with flexible furniture, writable wall, interactive flat panel, easily-accessible healthy food and located near to the windows for better natural lighting and outdoor scenery.
Some offices are not big enough to accommodate diverse breakout areas, i.e. having more than one type of breakout area. Thus, designing a versatile breakout area is a practical way to meet the needs and expectations of the current workforce. For companies with considerable number of employees, having a scheduling or booking system in place enables employees to check space availability before heading to the space. This system works similar to the office hoteling.
Although not all offices have the capacity to design and create a five-stars breakout area like Google does, a modest makeover of a corner, room or even pantry in your office can surely uplift the morale of employees and provide them the opportunity to switch their mind off the routine and tension.
If your existing breakout area is dated or you currently do not have one but consider to own one for better productivity and employee's benefits, talk to us and we would be happy to assist you.