Since the outbreak of COVID-19 pandemic, the corporate workplace as we know it has not yet resumed a state close to normalcy. With the focus on social distancing and lockdowns, many countries observed a drastic shift of having their workforce from corporate offices to Work From Home (WFH) set-ups to help keep the virus under control.
There is, however, a silver lining in the horizon. With more countries rolling out nationwide vaccinations and slowly easing up on restrictions, a return to the workplace is inevitable. As such, COVID-safe office design has become a primary priority for organizations looking to welcome employees back to the office.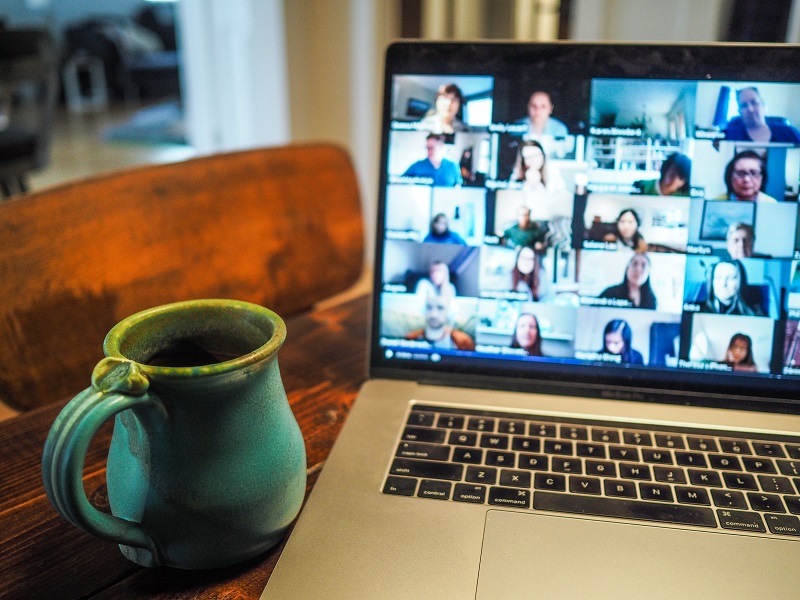 So how should you, as decision-makers, business owners, or managers at the helm of your corporations prepare for this new normal?
To help you plan for the future of your office space after COVID, we have compiled 5 new normal office design considerations you might want to consider implementing for your office!
5 New Normal Office Design Considerations
Appropriate Social Distancing in the Workplace
One of the most obvious elements of COVID-safe office design is appropriate social distancing at workspaces and common shared areas.
There are three main design changes can help with that:
Reducing the density in a space – consider increasing desk sizes to maximize space between each employee, spacing out desks, or staggering the position of chairs

Rearranging existing furniture to minimize close face-to-face orientation – instead of having cubicles or desks facing each other, consider rotating them so they face apart

Adding physical barriers between workstations

and common spaces – by using sneeze guards, transparent plastic or glass panels, or higher cubicle partitions, employees can feel more safe and comfortable without sacrificing too much space



Worried that you cannot accommodate your entire workforce with this enforced social distancing? Not to worry! Experts predict that up to 30% of the workforce will likely work from home on multiple days each week by the end of 2021 – making it easier to social distance with a smaller workforce present physically in the office at any one time!
Introduction of Personal Storage Lockers
When designing a COVID-safe office, you need to keep in mind that many employees commute on crowded trains or buses before they reach the office. As such, how can you seek to minimize the introduction of germs and viruses into a sanitized and disinfected workplace?
For some employers, the solution is personal storage lockers. By allowing employees to store away their personal belongings before entering the workplace and only collecting them at the end of the workday, it could help to curtail germ spread and potential infections.
For even more assurance, some locker companies have even come up with touchless, hands-free locking mechanisms for your employee's convenience and safety – where these lockers can be opened with apps on a smartphone or touchless scan of their employee cards.
Emphasis on Personal Hygiene
The emphasis on personal hygiene both at home and in the workplace cannot be understated. With the return to the workplace, even the WHO has come up with guidelines for companies to help reduce the spread of the virus:
Clear and prominent signages on and offline to encourage good personal hygiene in the workplace

Promote regular and thorough hand washing with the help of easily accessible hand sanitizing stations (near workstations, at washrooms, and common spaces like reception, meeting rooms, or pantries)

Have antiseptic wipes, face masks, and tissues readily available at prominent areas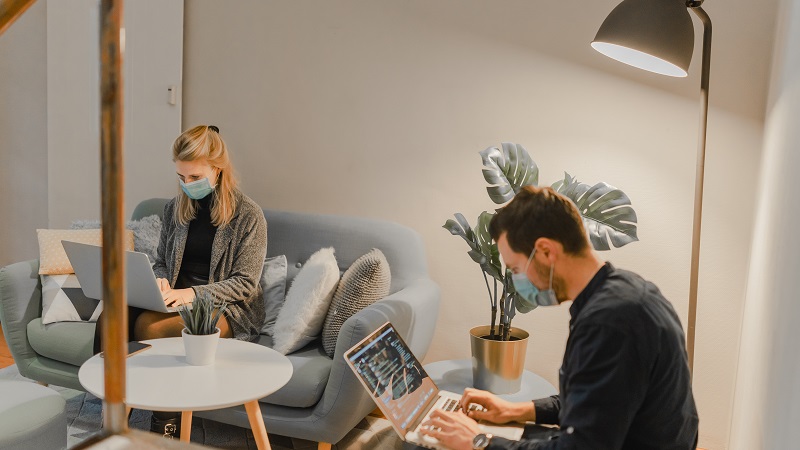 Regular washing and sanitizing can help kill the virus and prevent spreading germs, so this is a key factor that new office designs should take this into consideration.
With the prominence of touchless technology, you can also easily find freestanding sanitizer stations with automatic sensors. This allows you to easily move them around as your office layout changes in the future.
Design Solutions to Help Maintain Clean Workstations and Furniture
In the workplace of the future, cleanliness will be of utmost importance in reassuring employees' health and safety. Fortunately, there are plenty of design solutions that can help create clean and safe shared spaces namely in the three following categories:
Touch-free designs result in minimizing common touchpoints in shared spaces, helping to significantly reduce any virus spreading between employees. Some practical design applications include:
Sensor-activated rubbish or recycling bins

Touch-free water dispensers

Motion-activated doors and lights
Antimicrobial materials or nano-coatings are incredibly popular for many applications these days, not just in workplaces, because of their key benefit in resisting or inhibiting the growth of unwanted viruses. Along the same vein, bleach-cleanable materials are also gaining popularity for being easy to clean or disinfect. Practical office design applications include:
Common areas like pantry countertops, office lifts, door handles, flooring to be coated with nano-coatings

Antimicrobial textiles for office carpets, upholstery for workstation chairs, cubicle screens, common spaces, and more

Bleach-cleanable materials can also be used for chairs, tables, and more
Last but not least, clean workspaces where employees are limited to placing personal items on workstations, are essential in facilitating thorough daily cleaning or disinfection. Imagine the cluttered workspaces of the past, that would make it incredibly tough to clean and disinfect any space wouldn't it?
More Integration of Technology Required
Technology is essential in the future of office space after COVID for two simple reasons:
To ensure the integration and collaboration of remote employees with their in-office counterparts

To help in-office employees navigate the working environment safely based on big data
On the first point, collaboration in the workspace has changed dramatically – with the new challenge to accommodate both remote and in-person presence. How can the office of the future adapt to such a need?
Better tech solutions to improve online collaboration, ideation, and brainstorming – For example,

 Miro

allows for real-time collaboration on an online whiteboard that mimics closely what an in-person experience would be like or

 Beekast

which has amazing features like automatic transcribing of discussions, surveys, icebreaker activities and more.

Meeting rooms with high-quality video conferencing technology and acoustical privacy to allow for conducive and productive sessions with minimal "Zoom fatigue."

Software to help allocate or plan availability of private meeting rooms – for example,

Robin

provides users with a real-time view of activity across different spaces in the office so that employees can look out for a safe space to engage in discussion.
Next, you might have heard of SMART homes, but are you familiar with SMART offices?
Integrated technology and sensors in the workplace can help employers and employees alike. From identifying 'quiet' zones in the office, assigning shifts to avoid overcrowding, identifying high-density areas that may require more frequent cleaning or disinfecting to geolocating any possible employees who might have contacted the virus, there are plenty of useful solutions for your business needs.
Planning for a Safe Workplace for Your Employees to Return To?
Consult with our top in class interior designers on how to incorporate these ideas and more for a safe and healthy workplace for your workforce in the future!
About the Author

Justin Granados is an interior architect specializing in SMART and ergonomic home and office design. He is also one of the content managers for Airtasker Singapore and is a regular contributor in their design and DIY section. He is a staunch supporter of environmentally sustainable and accessible design.