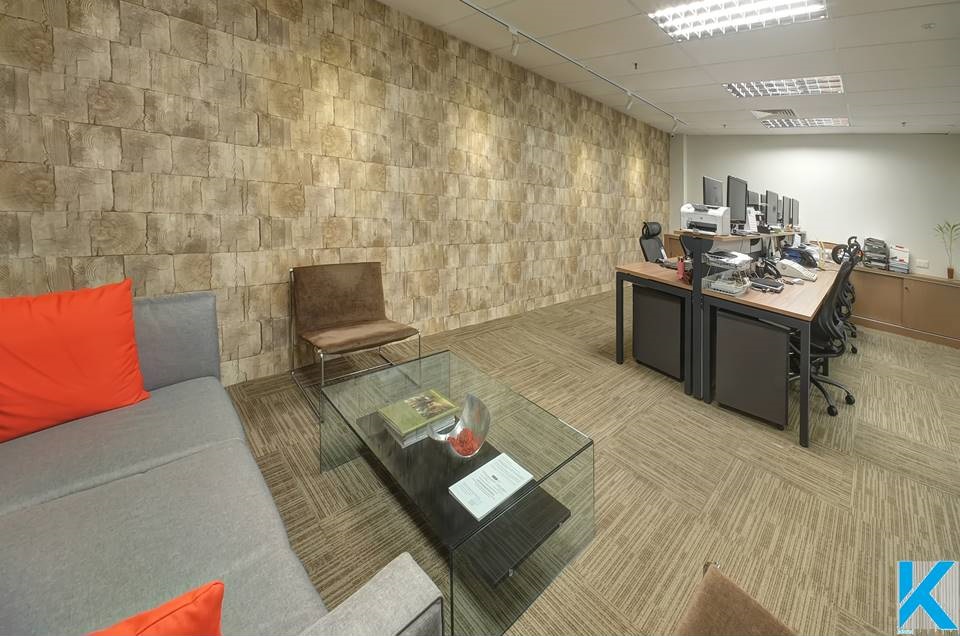 Cheapest quote does not guarantee us getting a project awarded. We emphasize on value we can deliver instead of competing on price.
Not all layout first proposed by clients will be accepted blindly without us analyzing and proposing a better solution. Although we will respect our clients' final decisions, we are always delighted to see that our proposed revisions on the original clients' layouts are appreciated.
The office was open concept. One can see the end of the office space from the entrance. So our client had decided to decorate the wall at the back of the office with high quality wallpaper to make the workspace looks more stimulating. The wallpaper used was two times the price of ordinary wallpaper. It was much thicker, durable, better textured and lifelike. We proposed the wood motif print and it was well accepted. We understand our client's preference.
We had made a slight adjustment to our client's layout planning. The meeting room was originally planned to locate at the end of the office. However, to minimize the need for outsiders having to pass by workstations to reach the meeting room, we proposed and had it built near to the entrance.