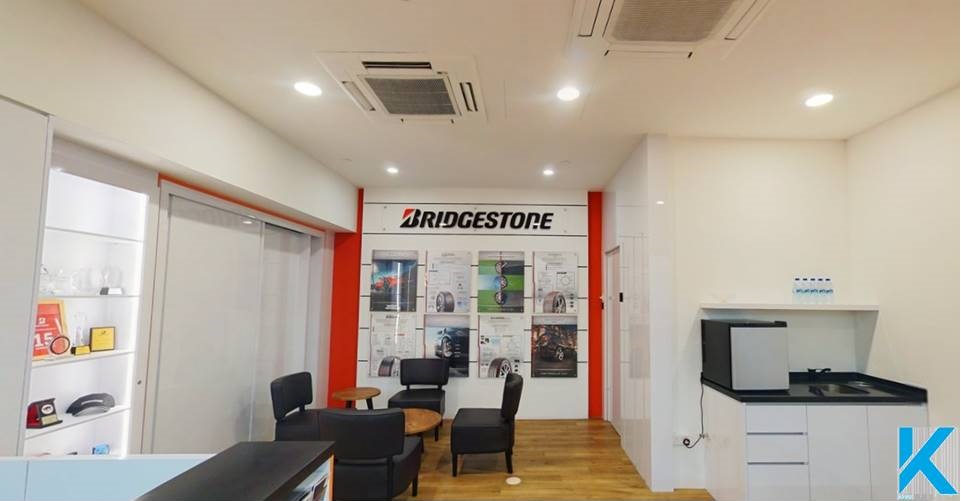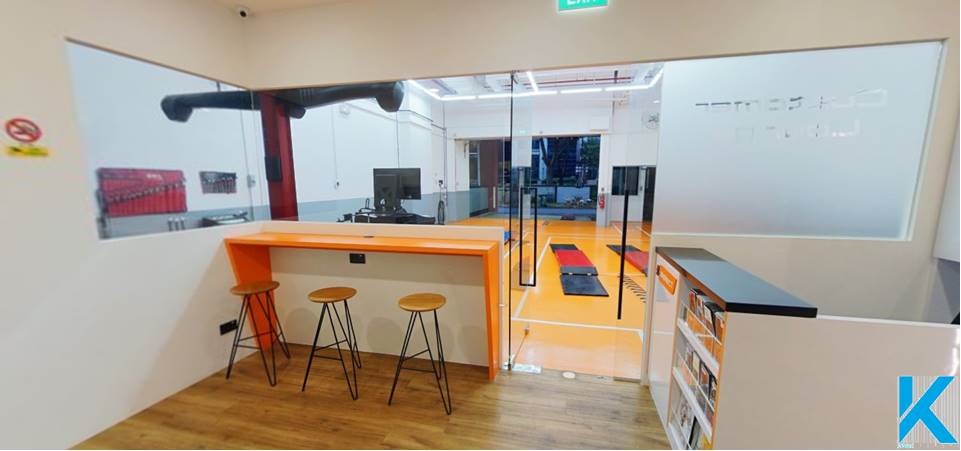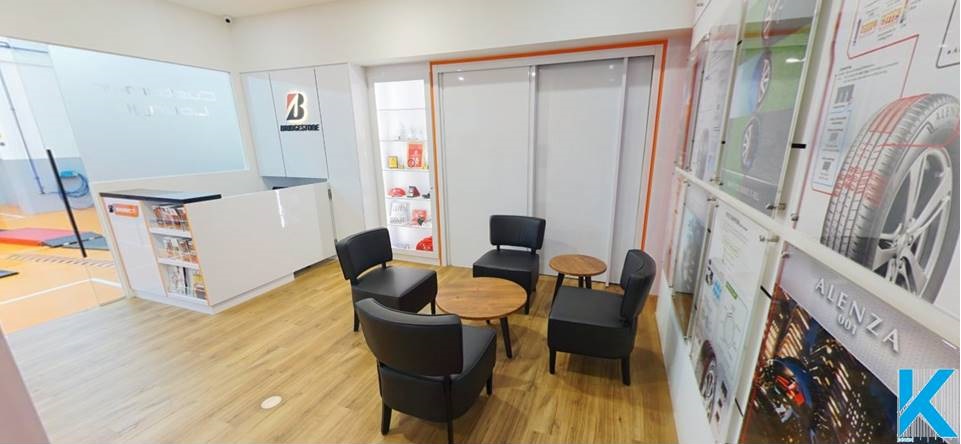 Experience a "walk-through" at B-Select @ L S Tyres with our virtual tour. Click here to start your tour.
Bridgestone is a notable brand in the automobile industry. Upholding their brand image and maximizing the space was what governing us throughout the designing and construction of the car repairing workshop and its waiting room.
The flooring of the workshop area was covered with epoxy. Epoxy flooring is a heavy-duty material that can withstand loads and traffic. It is a form of adhesive paint which applied over concrete floor. Because of the high ceiling, we were using hanging LED T5 lighting to make sure that the space was well illuminated.
The sliding doors with orange frame in waiting room (photo #3) were 100mm in thickness which allowed mounting of a television and hiding of cables. There was a store room behind the doors which many customers were not aware of.
Other branding elements included putting up posters on the wall (photo #2) and high chairs (photo #4) for customers to watch the car repairing process while waiting.