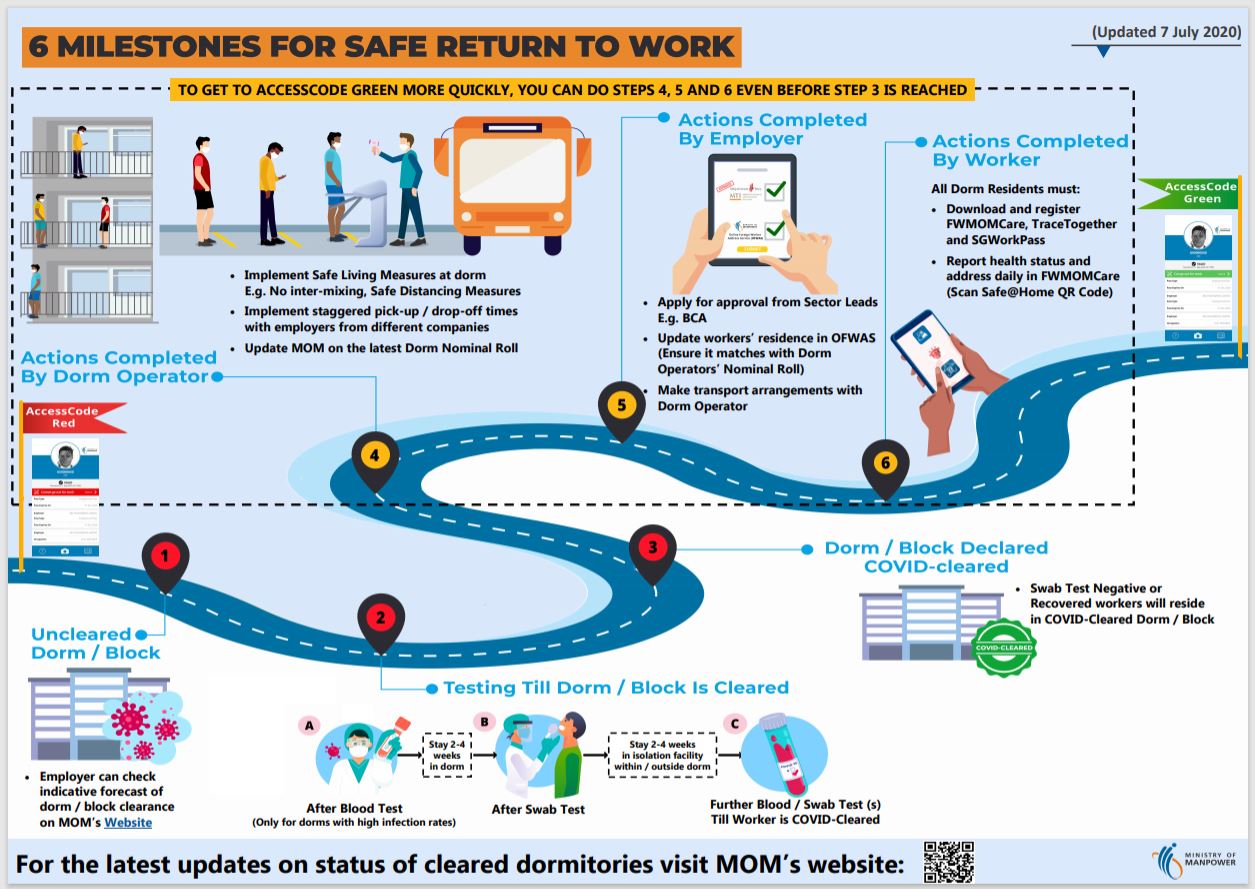 Step 1: Uncleared Dorm/Block
Employer can check indicative forecast of dorm/block clearance on MOM's website.
Step 2: Testing Till Dorm/Block Is Cleared
A. Only for dorms with high infection rates, stay 2 to 4 weeks in dorm after blood test.
B. Stay 2 to 4 weeks in isolation facility within/outside dorm after swab test.
C. Further blood/swab test(s) till worker is COVID-cleared.
Step 3: Dorm/Block Declared COVID-Cleared
Swab test negative or recovered workers will reside in covid-cleared dorm/block.
Step 4: Action Completed by Dorm Operator
Implement Safe Living Measures at dorm. E.g. No inter-mixing, safe distancing measures.
Implement staggered pick-up/drop-off times with employers from different companies.
Update MOM on the latest Dorm Nominal Roll
Step 5: Actions Completed by Employer
Step 6: Actions Completed by Worker
All dorm residents must:
Dowmload and register FWMOMCare, TraceTogether and SGWorkPass
Report health status and address daily in FWMOMCare (scan Safe@Home QR Code)
Source: Ministry of Manpower