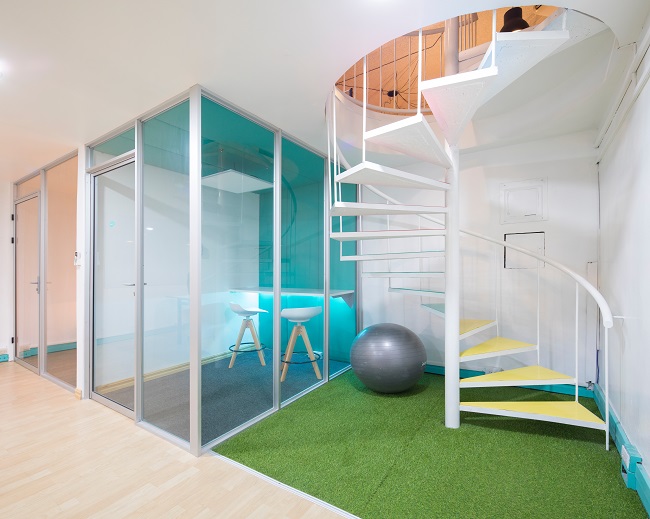 Office partitions are dividers that convert a larger open/communal space into smaller compartments to meet the different needs of a business. It optimizes the usage of a space, provides privacy and security as well as reduces noise (acoustic control). Besides, companies can also use partitions as temporary dividers for a specific period of time. There are many types of office partitions on the online and offline markets.
Types of Office Partitions
Plasterboard
It forms a permanent structure like internal walls to an office. It allows distribution of services such as plumbing and wiring and hides them well. It is strong and sturdy enough to provide support to joinery items such as door and window frame.
Glass Partition
It is highly customizable. It can be fully or partially transparent, tinted or patterned. It allows better distribution of natural and indoor lighting throughout the office while making the workspace look modern, sleek and stylish.
Acoustic Partition
This type of partition is a great solution when minimizing noises between adjoining rooms is essential. It is commonly used in tuition centres, clinics, conference rooms or workplace which require great privacy and acoustic controls.
Timber Veneer Partition
It has become a popular choice with interior designers because of its unlimited available designs and luxurious and classy look. It is commonly used in hotels, restaurants, SPAs and boardrooms.
Fire-Rated Partition
Fire-rated partitions capable of resisting fire up to a specific amount of time, depending on the materials used that must comply to requirements for fire-rated construction. Learn more about sustainable construction materials for buildings by Building and Construction Authority (BCA).
Water Resistant Partition
Due to its excellent water and moisture-proof performance, water resistant partition is widely used in kitchen, toilet and basement.
Composite Partition
Installing composite partitions in an office means you can enjoy the benefits of different materials used in making the partitions. Example, a composite partition can consist of glass panel on the top and plasterboard on the bottom. It allows better distribution of light and some level of privacy. It is lightweight and durable which ideally suited for office, store room, warehouse, factory, production and engineering facilities.
Conclusion
Different office partitions are serving different purposes although they look similar to the untrained eyes. A workplace may require more than one type of partition to fulfil its operational needs. While we have listed down a few most commonly used partitions above, we recommend you to contact us for professional consultation to make an informed decision. Visit our project gallery Community Club for highly customized partitions used to block glare and mitigate distractions.