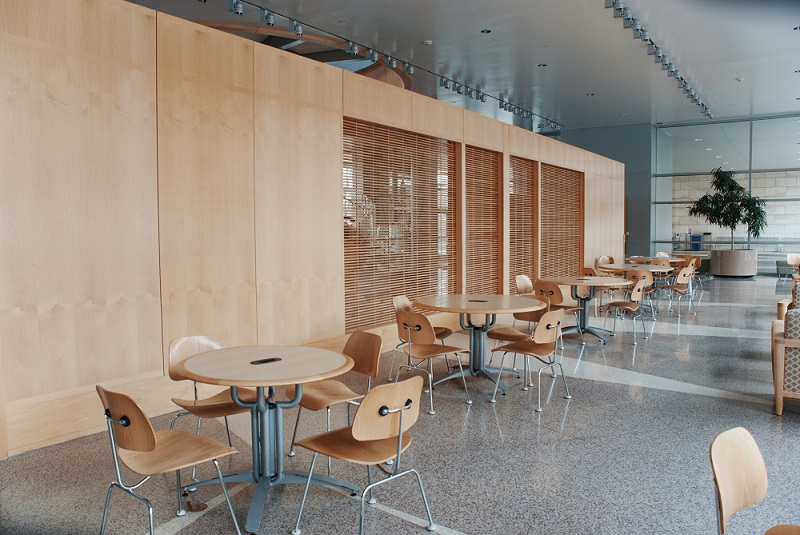 Contrary to the office area where everyone is working hard to complete their daily tasks, having conference meetings and formal discussions, office pantry is a place where employees can socialize, enjoy their meals or even spark new ideas or collaborations. It should be cozy, pleasant and relaxing for everyone to take a break and resume to work after re-charging. Hence, designing an ideal office pantry is important because it can improve staff morale.
What Is an Ideal Office Pantry?
The Hardware
Sufficient seating, storage, energy-efficient small electrics and appliances such as refrigerator, microwave/oven, coffee machine and boiler are pantry's hardware essentials.
The "Software"
Cleanliness, tidiness, user handbook which takes care for the needs of certain groups of employees such as vegetarians, Muslims, Hindus and others should be in place and well communicated. Learn how our KliqueCare NanoEcoShield™ can help to keep your pantry's hygiene intact.
Natural light and scenery outside the windows can uplift the mood and unwind employees' tensions. However, if there is no window, there should be at least adequate indoor lighting with the right illumination that evenly brighten up the pantry. Know more about the importance of lighting from our blog Visual Contrast in Building Interiors.
Besides, indoor plants that are beneficial to indoor air quality can also help to reduce stress and improve the overall wellbeing of employees. So, include them in your pantry!
Pantry Safety
Another vital concern is safety. Installing slip-resistant flooring, having fire extinguishers in place, ensuring sufficient distance between electrical equipment and water source, eliminating sharp corners of furniture and countertop can minimize workplace accident and hazard.
Making the Pantry Accessible
For companies who wish to support staff with special needs and varying abilities such as wheelchair users or aged employees, investing in pantry furniture and fittings with lift mechanisms is a great way to create an inclusive workplace. Check out Indivo Series for the kitchen from Active Ageing LLP.