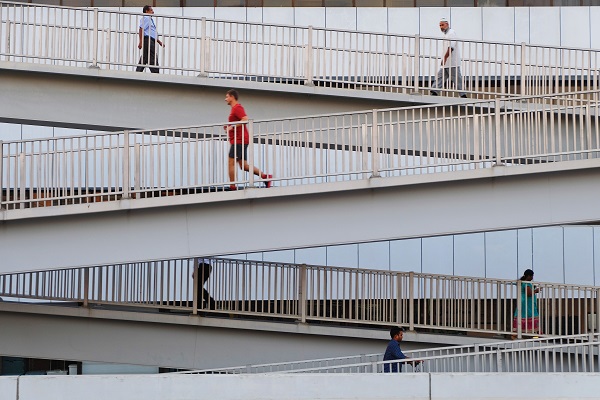 Universal design is the design of buildings, products, services or environments to make them user-friendly and accessible to all people. We develop different forms of disability or impairment throughout our life because of accidents, ageing or medical condition. Thus, the 7 principles of universal design have became vital design principles to create an inclusive society, empowering people with different disability to live independently to the greatest extent.
7 Principles of Universal Design
Equitable Use
Building designed for people of all kind of ability such as the use of ramps and travellators.
Flexibility in Use
Building can be configured in different ways to accommodate a person's needs. Example, adjustable-height table or adult changing table in a restroom.
Simple and Intuitive Use
The design is simple to understand and make sense to people who are using. Example, use signages that are easy to understand.
Perceptible Information
Design can communicate the necessary information to people such as signages and buttons that are big enough to see, written words that are clear enough to read, the use of braille and visual contrast.
Tolerance for Error
Design that minimizes hazards, accidents and unintended actions. Check out our post Workplace Health Hazards for details.
Low Physical Effort
Design can be use efficiently, comfortably and with minimum fatigue. Building should not be difficult or exhausting to get around. It should have more flat surfaces, automatic doors, elevators and accessible lift buttons.
Size and Space for Approach and Use
The building should not restrict anyone by its size or space. It should have adequate doorways and space for wheelchair users to navigate.