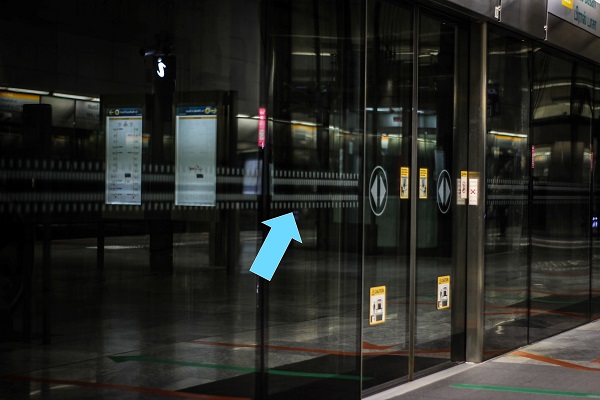 Based on Building and Construction Authority (BCA) Code on Accessibility 2019, unframed full-height glass doors must be prominently marked or highlighted with motifs to make them visible.
The markings or motifs must consist of two horizontal bands, each at least 100mm high and of contrasting colours to assist visibility.
The upper band must be affixed at a height of between 1400mm and 1600mm and the lower band affixed at a height of between 850mm and 1000mm above the floor level. Where each band zone consists of more than one band, the aggregate width of the bands in each zone must be 100 mm or more as shown in image below.