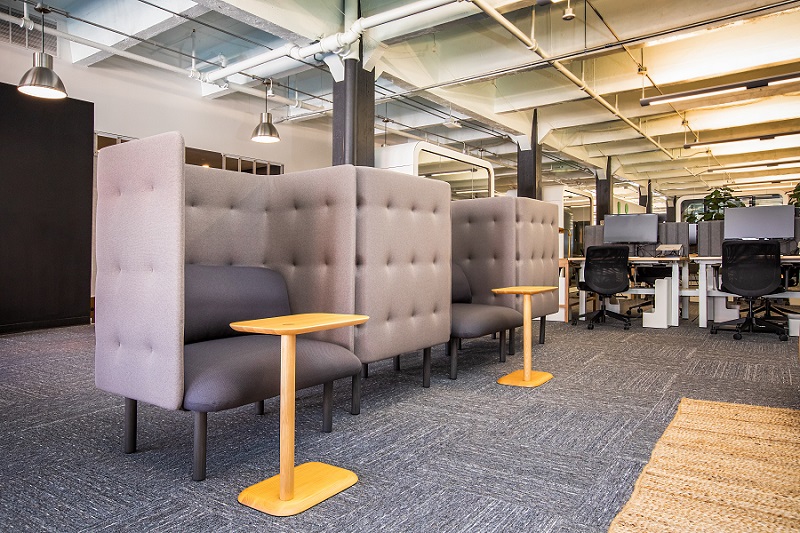 Using the easiest way to carry out office space planning by purchasing single office desk design and size always results in a less functional workplace. Recognizing the importance of office furniture helps to create a practical workspace that fulfil users' needs and satisfaction.
Furniture cost (chairs, tables, workstations, cabinets, sofas and storage system) can take up the majority of a project cost. Purchasing the furniture based on inaccurate specifications not only counter-productive but requires (frequent) replacements. The furniture should be able to serve the current as well as future needs to optimize return on investment.
Most of us spend about 1,880 (if not more) a year in office. An ergonomic furniture not only takes care of staff's well being but also shapes the mood and way of working. Well-built and comfortable furniture can reduce fatigue, workplace accidents and injuries. Consider office chair with armrest and desk with keyboard tray over those without, these small details can make huge differences.
Reception or waiting area, conference room, pantry, manager's room, general workstations and activity-based work area need to be properly configured for the right furniture to "perform" at their best. A well-designed workplace with good quality furniture reinforces office branding too.
If your current office furniture no longer fit your operational needs, or you are looking around for furniture on your own but having difficulties to decide, contact us for a discussion to avoid making poor decisions.