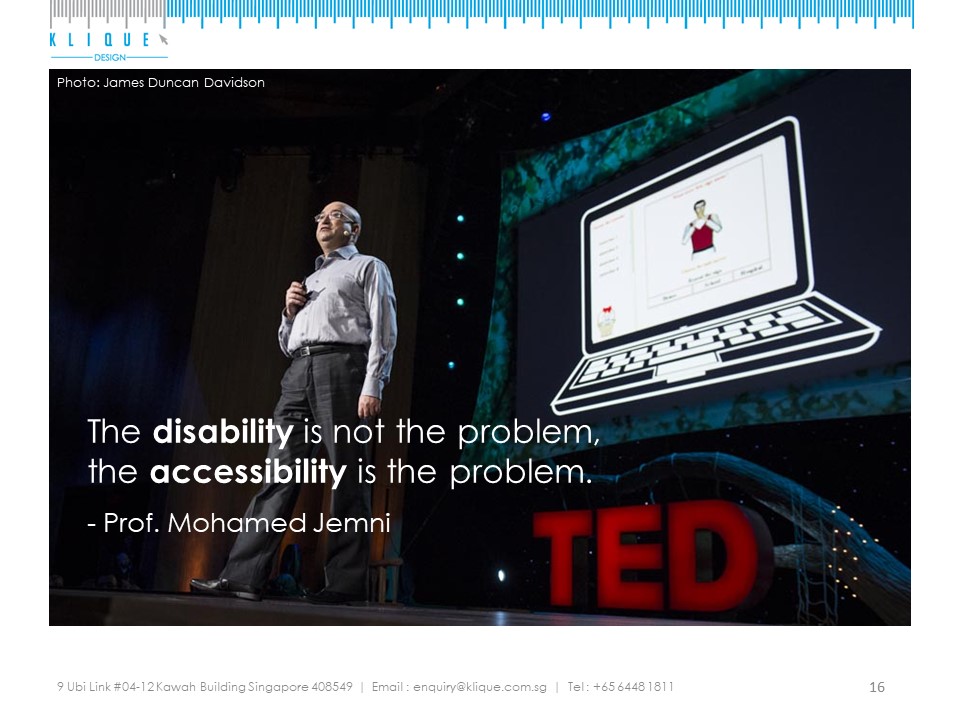 "The disability is not the problem, the accessibility is the problem".
This quotation by Prof. Mohamed Jemni is so heartfelt.
It all begins with design, in all aspects, that we need to incorporate great sense of empathy so people with a diverse backgrounds, abilities and disabilities can uplift their life through the use of technology and accessibility means. Precise personalization for those with special needs can transform impossibility to possibility.
We believe everyone should be given a fair chance to succeed.