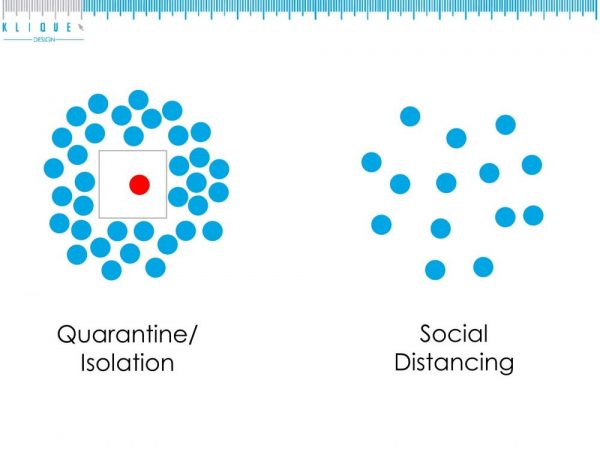 Quarantine/isolation and social distancing are part of the measures to reduce the risk of local transmission of COVID-19. The key difference is quarantine/isolation restricts the movement of a person to a certain zone. Whereas social distancing is a behavioural practice of keeping a safe distance between each other. It does not impose a locational constraint to a person.
The Ministry of Health (MOH) has studied the pattern of transmission amongst the locally transmitted cases, and found that many were infected during events and social gatherings, and interactions between colleagues at workplaces.
A few precautionary measures in the workplace should be in place to ensure our invaluable company's asset (workforce), patrons and their loved ones are protected.
Defer
• non-critical events and gatherings.
Encourage
• employees to stay at home if feeling unwell.
• employees to practice good personal hygiene.
• limiting attendees and duration of meetings.
Ensure
• good air ventilation.
• temperature taking exercise and health & travel declaration a compulsory practice to facilitate contact tracing when necessary.
• workplace is properly cleaned and sanitized.
• physical spacing between workstations and seats in meeting rooms (of at least 1 meter apart).
• queues (e.g. outside restaurants, at retail stores) is kept fast-moving.
• patrons to keep a safe distance (of at least 1 meter apart) amongst themselves by demarcating queue, reducing operating capacity, floor marking and adopting alternate seating.
Facilitate
• employees to work from home and utilising technology such as video conferencing to reduce the chance of physical interactions including mingling and meal times.
• staggered working hours. Where possible, reporting and ending times should not coincide with peak-hour travel, especially if employees require the use of public transport.
Provide
• personal protective equipment (such as gloves and masks) to employees when necessary.
Source: https://www.moh.gov.sg/news-highlights/details/stricter-safe-distancing-measures-to-prevent-further-spread-of-covid-19-cases