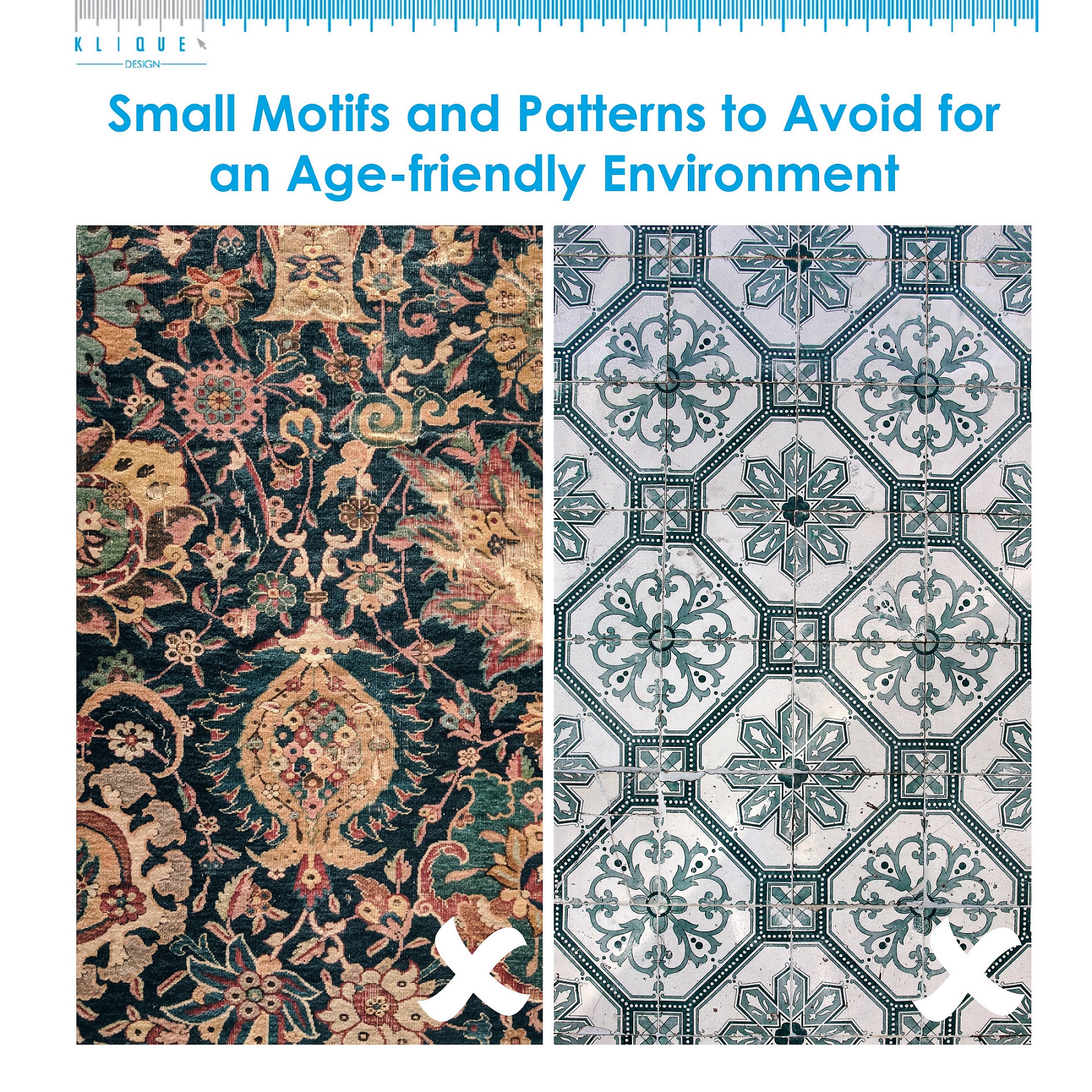 Elderly has difficulty perceiving some colours and thus we avoid using them in our design. We put same amount of consideration when using motifs and patterns. We do not encourage our clients to use small motifs and patterns so we can create an age-friendly environment. Motifs and patterns to avoid are:
1. Bold patterns that cause confusing for elderly and have a dizzying effect.
2. Small motifs and patterns on flooring, which can be mistaken by elderly with reduced vision as items dropped on the floor.
Meanwhile, we advise our clients to paint the staircase on their premises to improve the visibility of every step in order to create a safe workplace for their older employees and customers.
Source: SingHealth