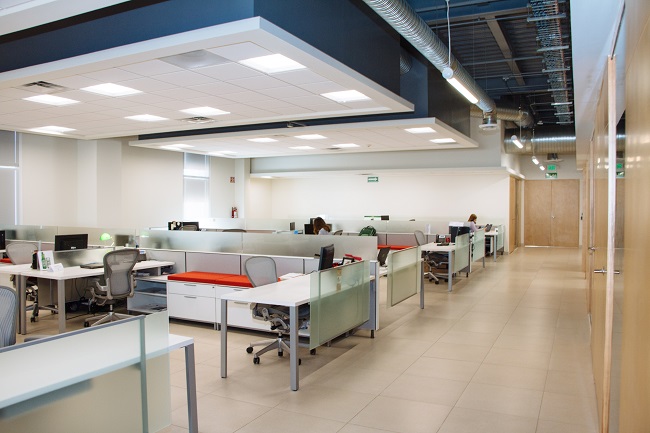 Office hoteling has some similarities as hot desking but not exactly the same. As the name suggested, this type of modern workplace practice works like booking for a hotel room. Part-time and/or full time employees, consultants and contractors need to go through a booking process in order to have a desk to work on, on a specific date and time. They have to take up the workstations they have booked for themselves, even though there are many empty spaces available. 
Hot desking is a workplace practice where there is no assigned and fixed seating for everyone and no booking process in place. Staff walk into the office and take whatever seat that is available for them. There is no reserved spot for them to work on, at a predetermined date and time. It is more unorganized compared to office hoteling. 
The Process of Reserving a Seat
There are four main steps in the process. They are reserving, confirming, checking-in and checking-out. 
Reserving
You reserve for a specific desk at the location and floor level that you want, and you specify the date and duration occupying the desk. This can be done through office hoteling software which is interactive and lays down all the details, such as seat availability, floorplan, amenities and window seat or enclosed room. 
Confirming
The office hoteling software captures your reservation request and system is updated real-time to avoid duplicated booking and conflict. You will then receive a confirmation email stating all the seating details upon successful reservation. An email reminder will be sent to you a day or an hour before, depending on the system setting.
Checking-in
You check-in when you physically report at the office, or remotely. You search for your designated seat with the help of the map on office hoteling software, signages inside your office and the desk numbering, such as #001 or B55. The software will reset the seat back to available status if it is unclaimed within the allowed buffer time.
Checking-Out
Upon completion of your work for the day or when the time is up, you check-out using the software and the desk is back to available status for the next user.
The office hoteling software should also be able to handle cancellation, collecting payment (for co-working space operators), mobile friendly, easy to use and customizable. 
Making Office Hoteling Accessible
The office hoteling software should provide options for staff to choose from. This includes but not limited to options for choosing a sitting or standing desk, near window or enclosed room, desk dimensions, access to amenities, priority desks and specially designed workstations for staff with disabilities. The priority desks should also be located near to amenities. 
Besides, because users or staff are no longer having an assigned workstation, signages that provide clear direction and effectively guide them to their desks have become very essential.
The desk must also be equipped with a phone, computer, internet access and IT support contact information. 
On top of leaving most of the tedious administrative work to the software,  signages and labels, users should also be able to seek help from facilities officers for requests that can not be fulfilled or solved by automation.
By collecting user data and feedback for a period of time, the management should be able to derive a set of rules, handbook, manual or protocol to have better coordination and collaboration among people who are using office hoteling.
Making Shared Workstation Safe
Check out how our V-Buster Nano Composite Anti-Virus Circulation Lamp and KliqueCare NanoEcoShield™ help to keep shared workstations clean and safe for users, using top-notch technology in the market.
Read more: Hot Desking and Its Problems