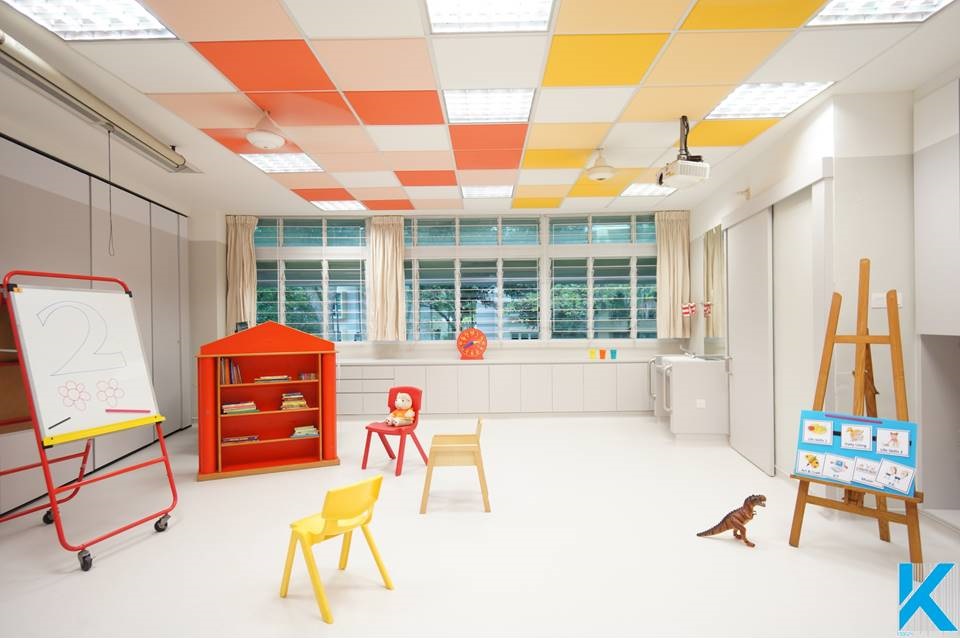 Introduction
Klique purposefully designs environments for special needs schools and facilities, so as to create custom spaces that stimulate children with special needs to explore, express, and experiment in a safe and meaningful setting.
Klique designs enjoyable spaces that enable immersive and collaborative learning experiences for key special needs care stakeholders.
Combining empathy with creativity, chronic illness insights with interior design foresight, the end result is conducive habitats that empower, excite, and inspire the superheroes that make special needs care possible day in, and day out.
Our Methodology: Human-Centric Design That Inspires
Children with special needs need special spaces to flourish and reach their highest potential.
Besides imbuing passions and nurturing their talents, learning spaces need to assist these children in their path towards independence, and ultimately, their successful inclusion in society.
Klique combines an in-depth understanding of special needs care with years of experience in interior design to help students accelerate their learning in a safe and fun environment, while concurrently meeting your organizational requirements and use cases.
Our Services
Design
Klique works closely with your organisation to identify critical criteria, methodologies and requirements, while adding creativity and innovative designs to give your spaces feelings of hope and love.
Taking into account the various demands of students with special needs, Klique uses conventional design thinking approaches to adapt spaces to students, not the other way around.
Buttons are easily accessible, doors are easily opened, and corners are built safety-first, just to name a few.
Besides that, Klique adopts Universal Design principles, and is in compliance with the Building and Construction Authority (BCA) Code for Accessibility.
Klique's designs are empathetic in nature, challenges assumptions and redefines problems, a vital ingredient in preparing students for the ever-changing environment, behavior and social landscape.
Project
Successful special needs interior design projects demand precise and effective workflow management, coupled with high levels of coordination amongst stakeholders.
With an accountable project management team at the core, Klique greatly reduces project complexity, risks and costs, through constant communication, clear workflows, and world-class customer support.
Special needs projects, especially large scale ones, are highly interdependent with each other. Our easily accessible cross-trained project management team strives to ensure project runs are completed on time, and is in accordance with compliance requirements.
Build
Design and execution are crucial elements with strong relationships with one another.
Mediocre craftsmanship degrades the design vision, and must be upheld with the highest regard.
Backed by a team of skilled craftsmen, Klique brings your idea to life by uplifting your space into a functional and aesthetically pleasing environment with quality builds. We are committed towards durability, safety and user-friendliness, designing and constructing functional spaces that are built to last, while empowering special needs care forward.
Request for a copy of our brochure "Designing Purposeful Spaces, Empowering Meaningful Lives" to know more.